"I can see the bronze age right before me and get excited about the nearby sites"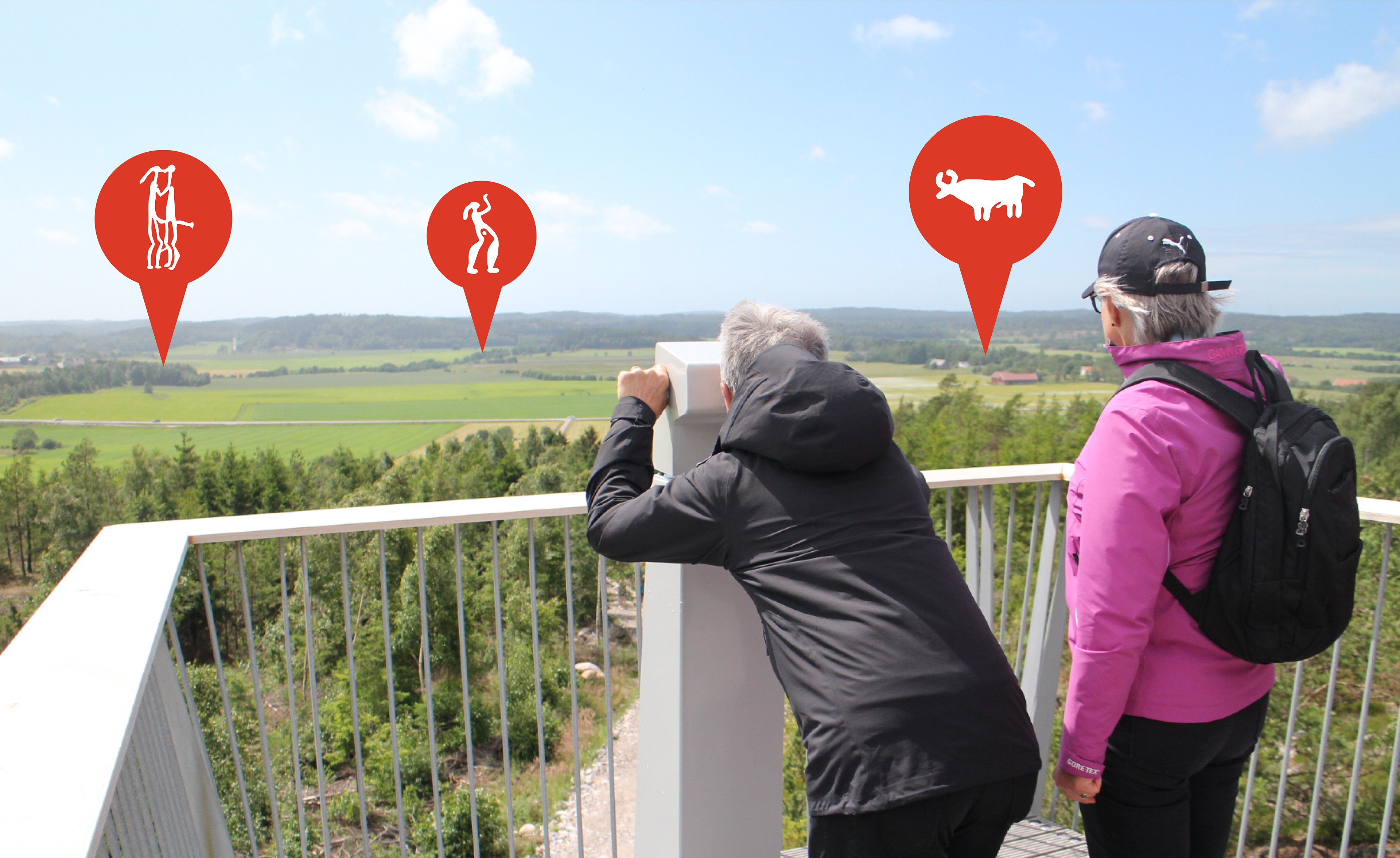 Bronze Age Binoculars is an Augmented Reality installation developed and designed for Vitlycke Museum in Tanum, Sweden. It is currently installed on a newly-built stop on motorway E6 to Oslo.

The technology behind the setup is the use of a cellphone with a camera. The camera captures the view, and overlays the information. Using the sensors of the phone, the exact angle of the view is analysed. All interaction happen through panning the head of the binoculars.
There are four rock-carving sites close by, that can be discovered through the panorama. Using crosshairs, the user can zoom in and out by lingering on a certain marker. More information and a some scenes from everyday life in the bronze-age are shown.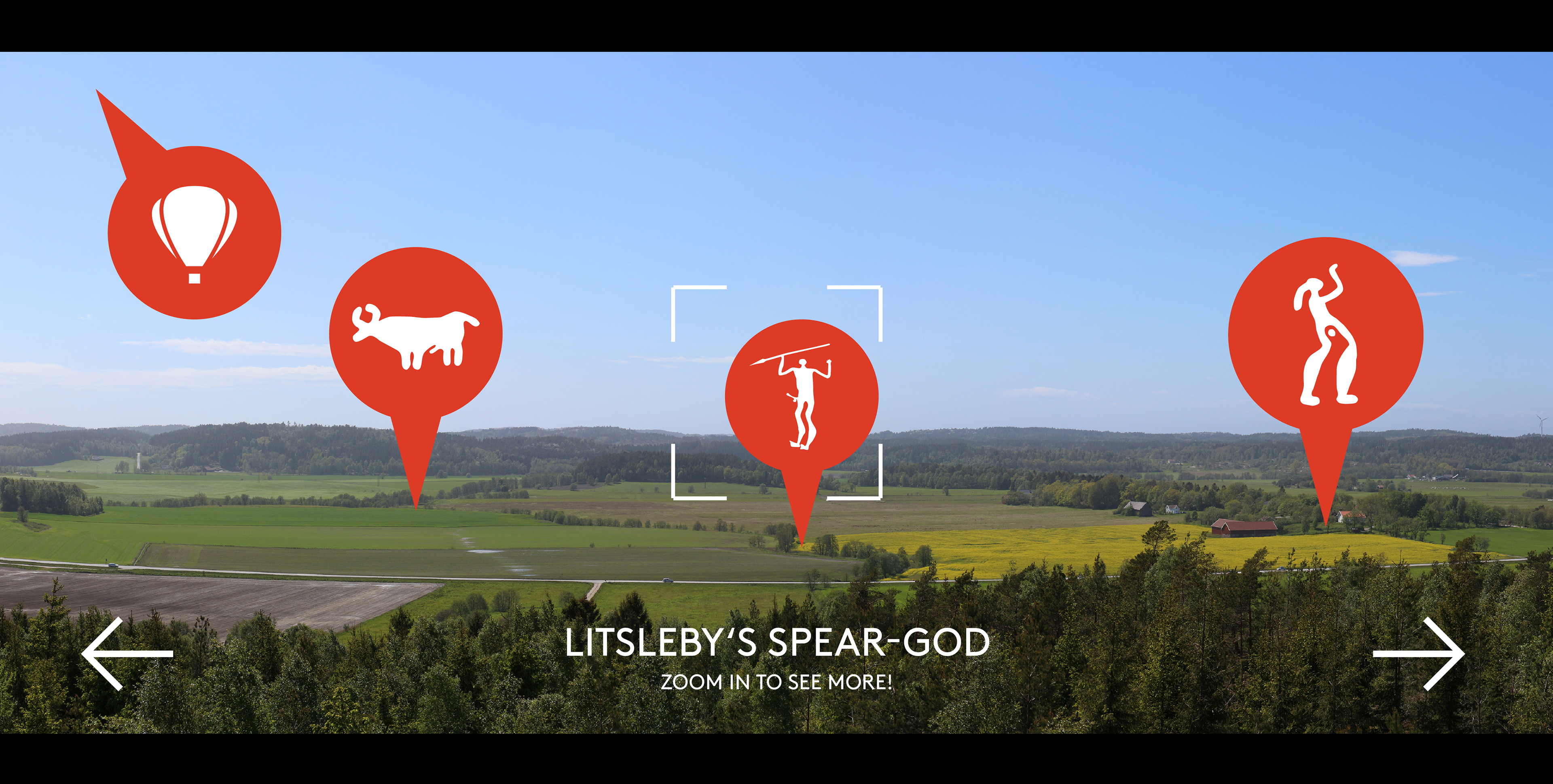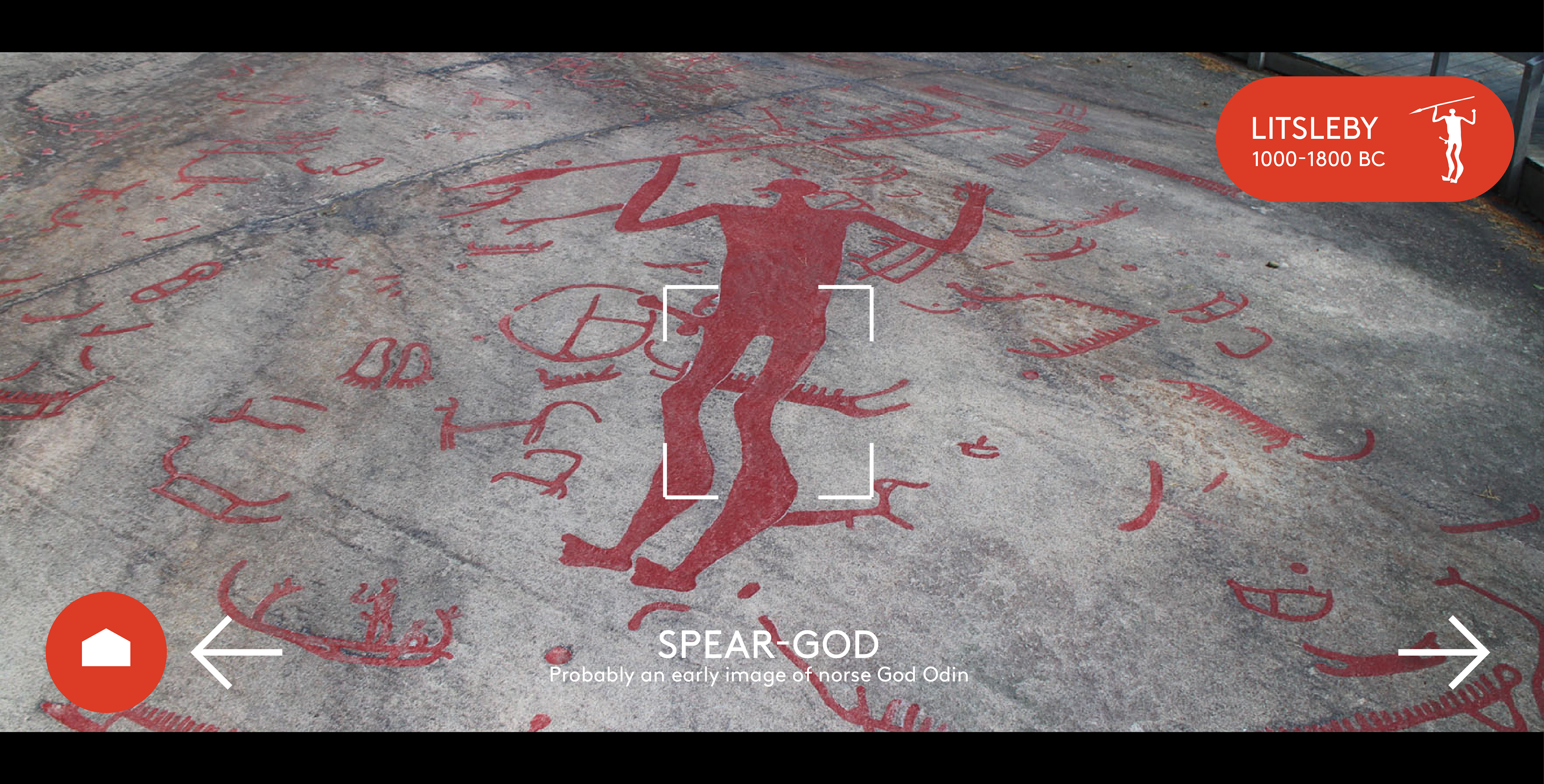 To withstand the seasons and exposed position on the rest stop, the construction is robust and watertight. It is easy to open with a special tool, so that electronics inside can be replaced or fixed.