"I can easily find artists to visualise my research results"
"I find jobs in visualisation for scientists on this platform"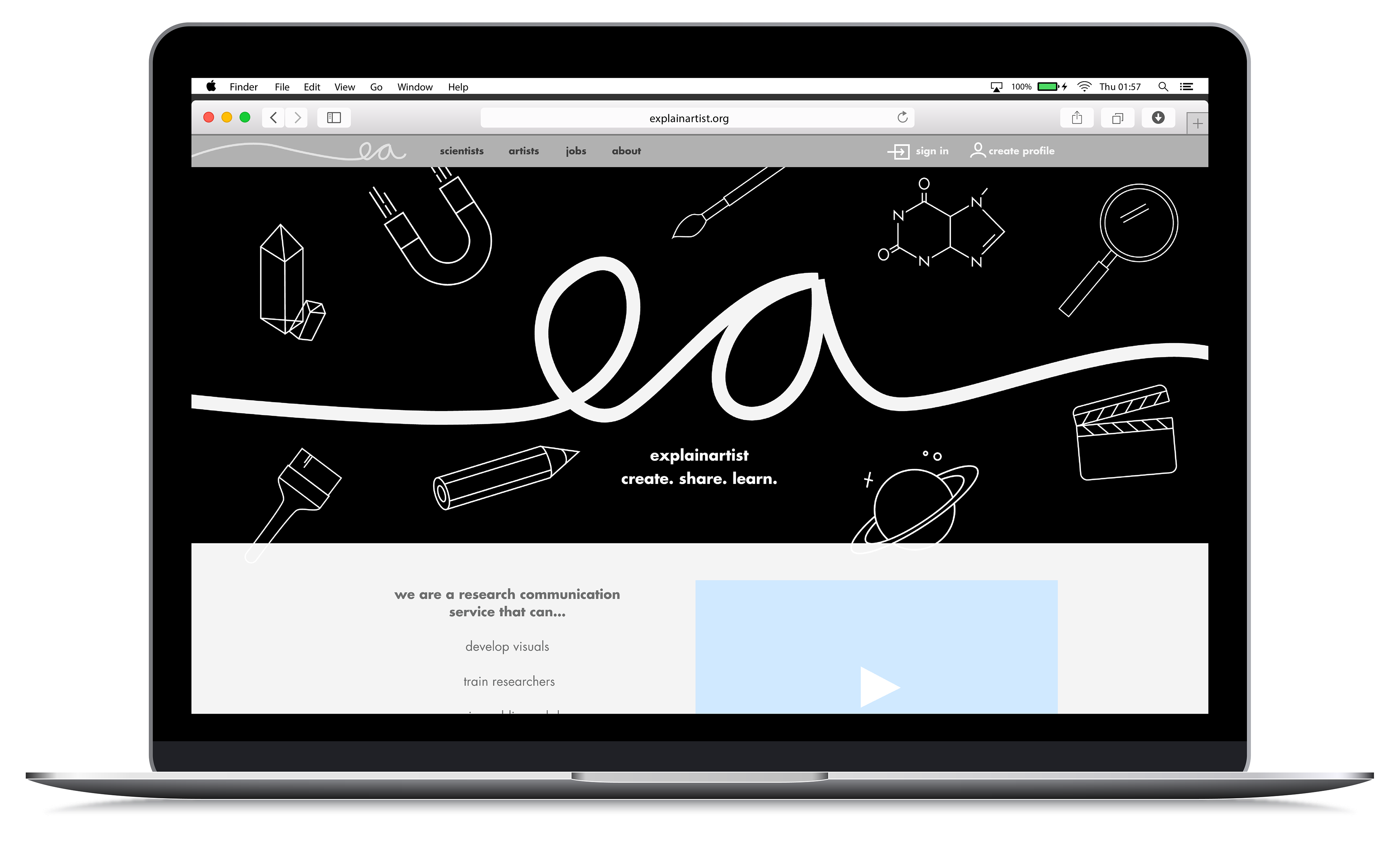 Explainartist is an online platform for scientific researchers and freelance artists. It allows the researchers to offer visualisation jobs and the artists to apply for those jobs with their personal profile.

The branding and graphic design of the platform emphasizes on the collaboration between art and science. Both sides can profit and learn from each other - both in an economic and an idealistic way. The visual strategy focusses on the collaborative, empathetic aspect.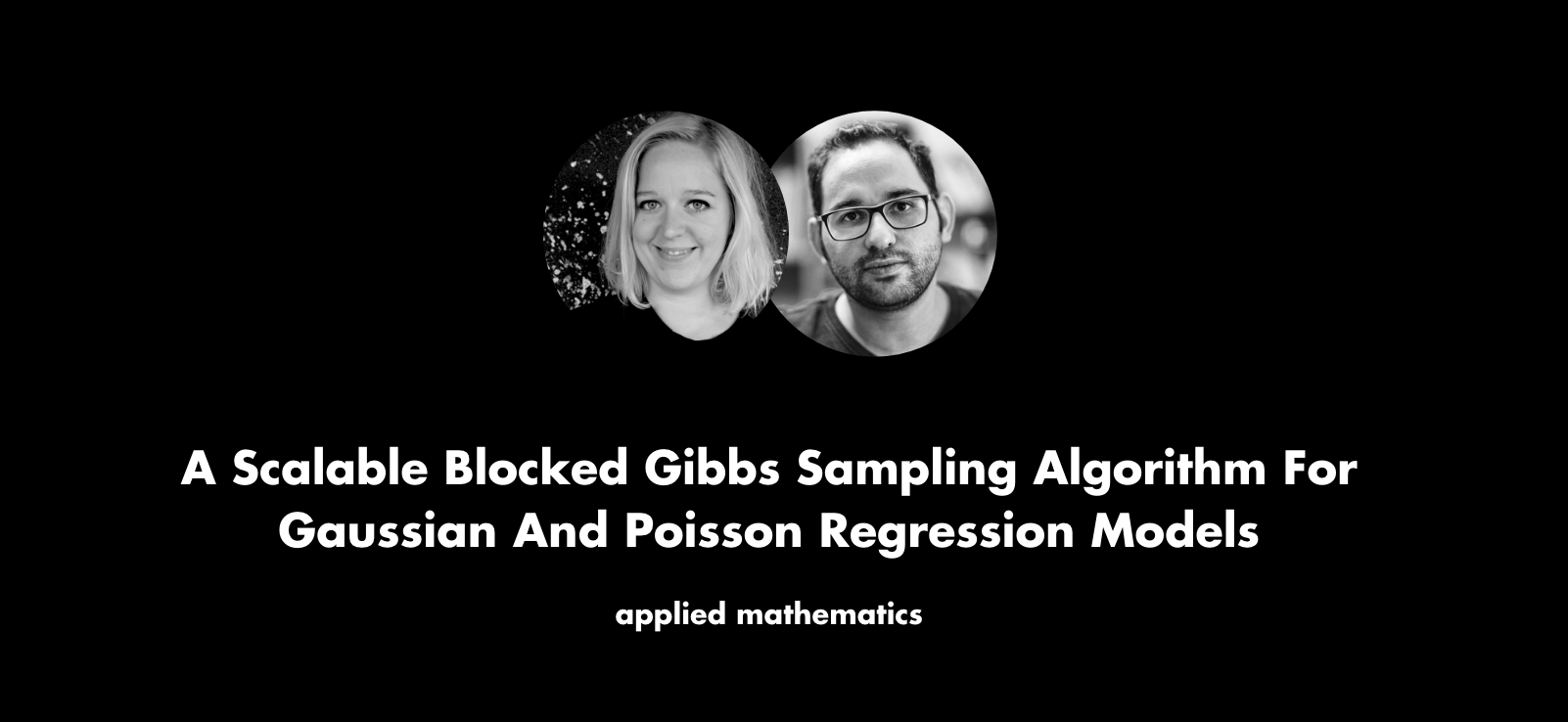 The momentum of matching up not only as in teams of two, but also the two fields in general, is found in the visual language, picture placement and tone of copywriting. The job offered from scientist to artist is aimed to feel like a mutual project/process rather than an impersonal work-for-money-trade.


The business model is that of a freelance job platform. Explainartists takes a percentage of the salary of the artist from each job and in exchange provides maintainance of the website and contacts.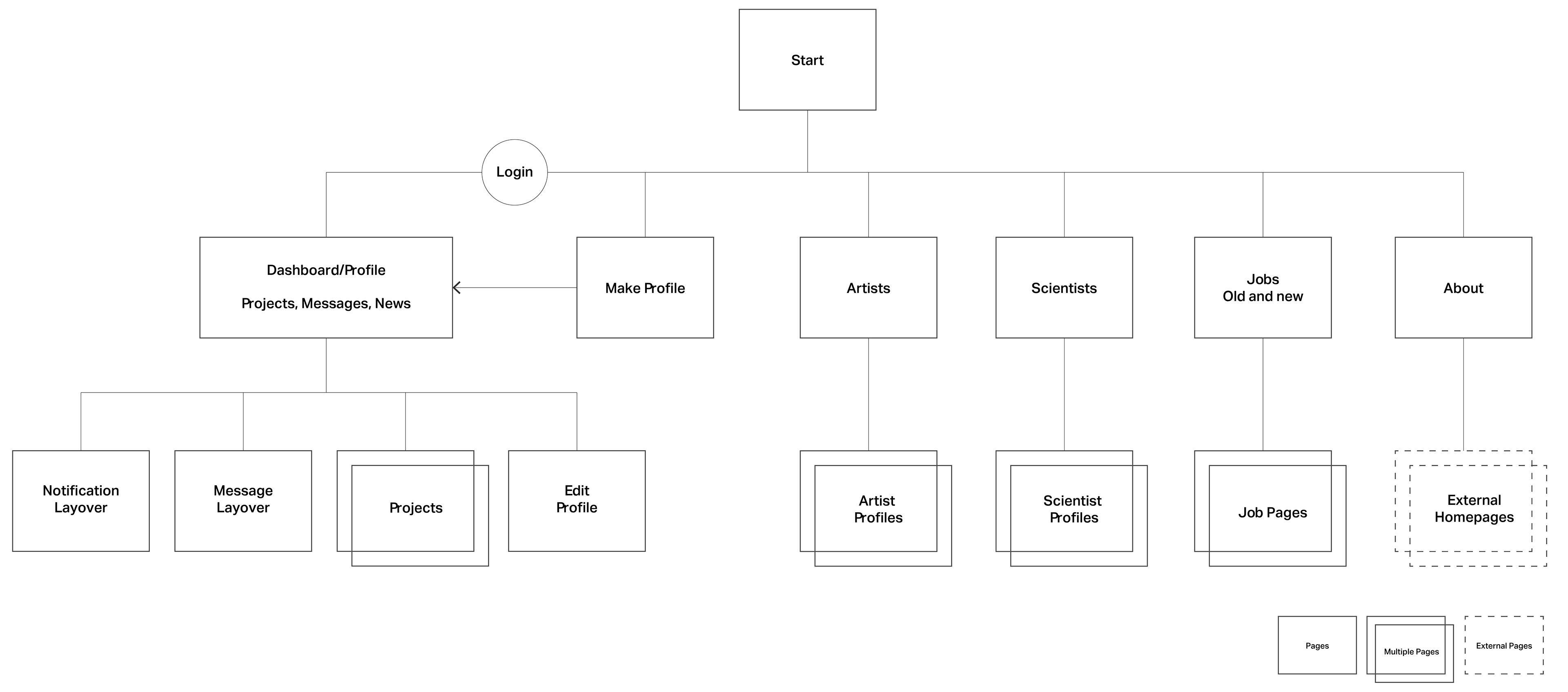 Setup of profile and project offers are kept very simple graphically and with a stripped-down, intuitive user flow. The most important choices are made through bold icons or big buttons. The information required to sign up is kept to a minimum.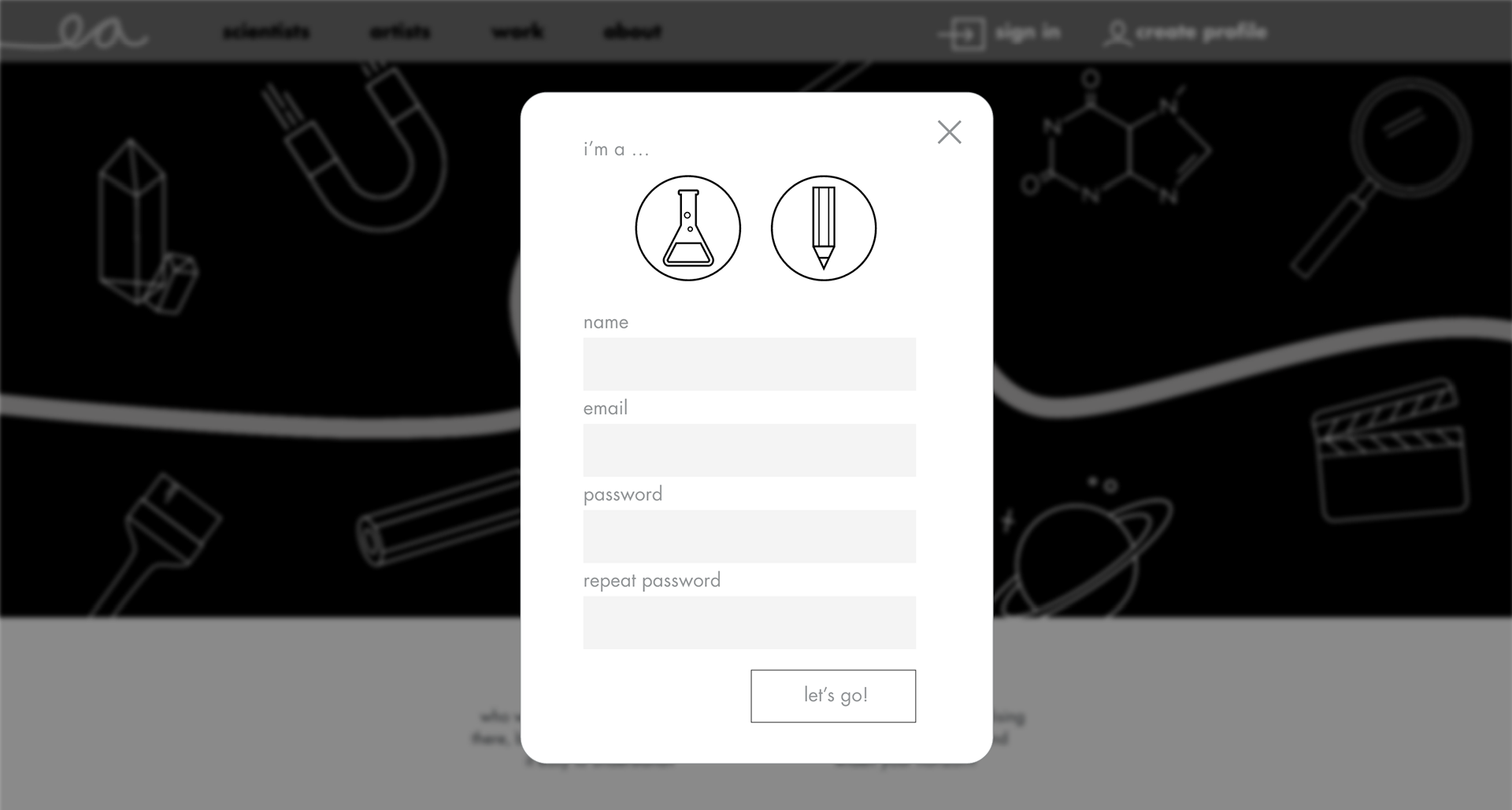 To sign up and create a profile allows the user to put up their own projects as jobs, or, as an artist, to apply for jobs that are available. Visitors without an account can look at profiles and old projects.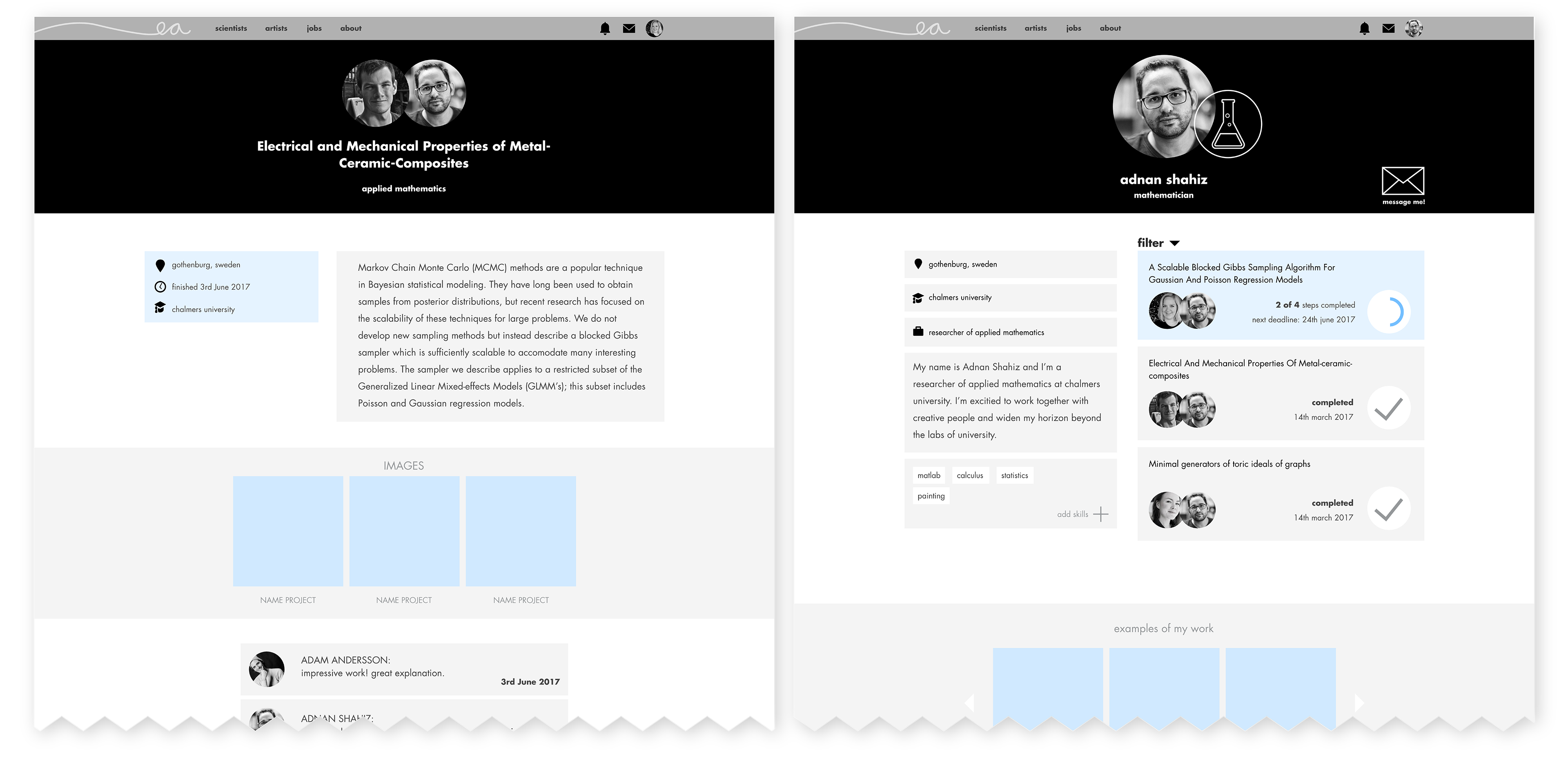 The whole graphic design, as well as portrait pictures, are kept in black and white or grayscales. Logos and outlined illustrations are keeping the overall appearance clean and modern.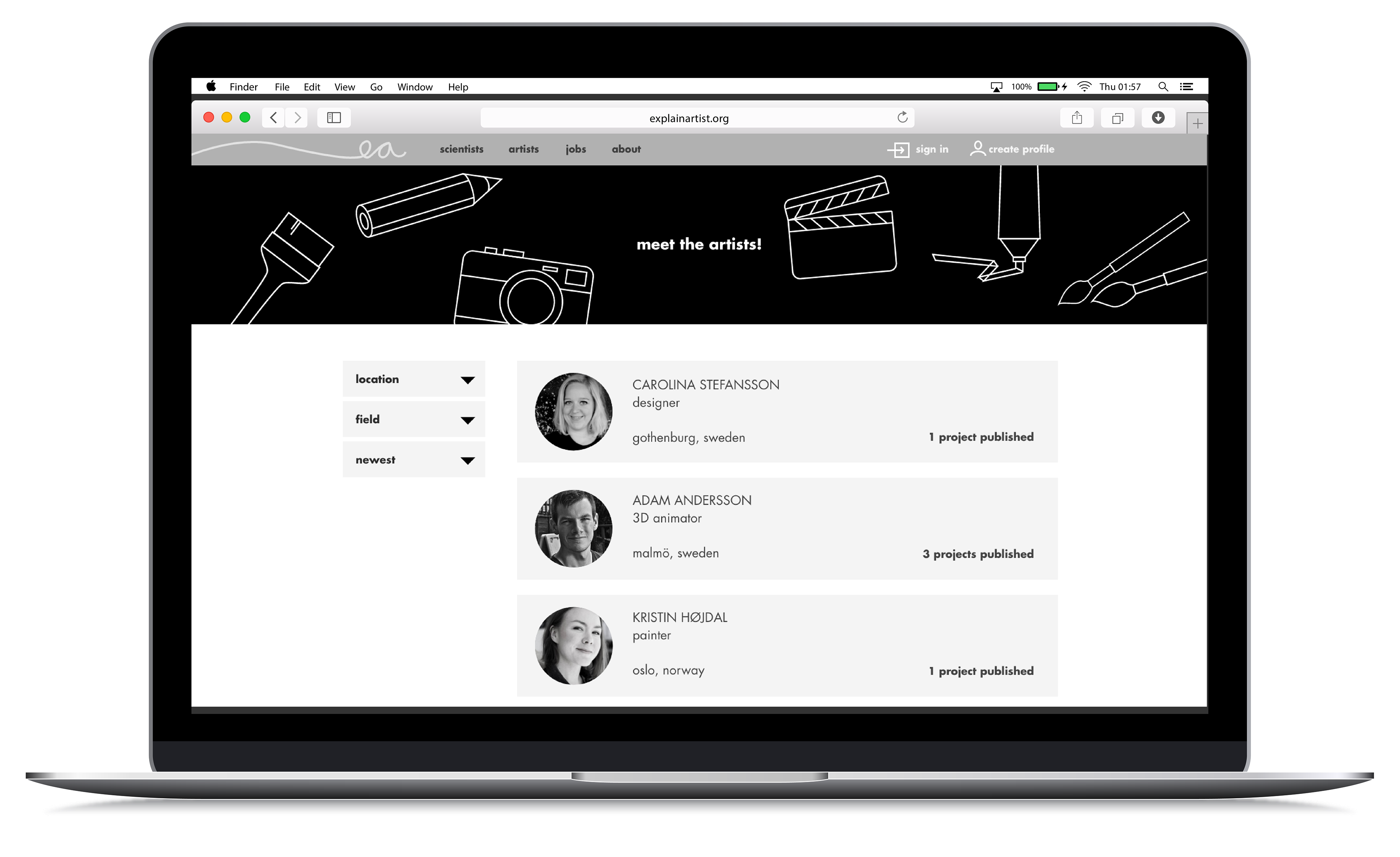 Font used is Futura LT in the weights Bold and Book. Small Caps and Caps Lock alternating.

All icons and illustrations by me.