"I see the future of my city right before my eyes and can share my opinion on it with others"


This is my Bachelor Project in Interface/Interaction Design for Muthesius Kunsthochschule, in collaboration with Interactive Institute and Stadsbyggnadskontoret Göteborg.
This is the prototype and concept work. For the website, please view the
Eyes Of Göteborg - Website.

The goal of my project is to use Augmented Reality to enhance the communication between the city planners and the citizens. Around building sites, I conducted interviews to inform myself about the status quo.

They revealed a big lack of both information flow to the citizens, and an almost non-existing flow of opinion from them to the city.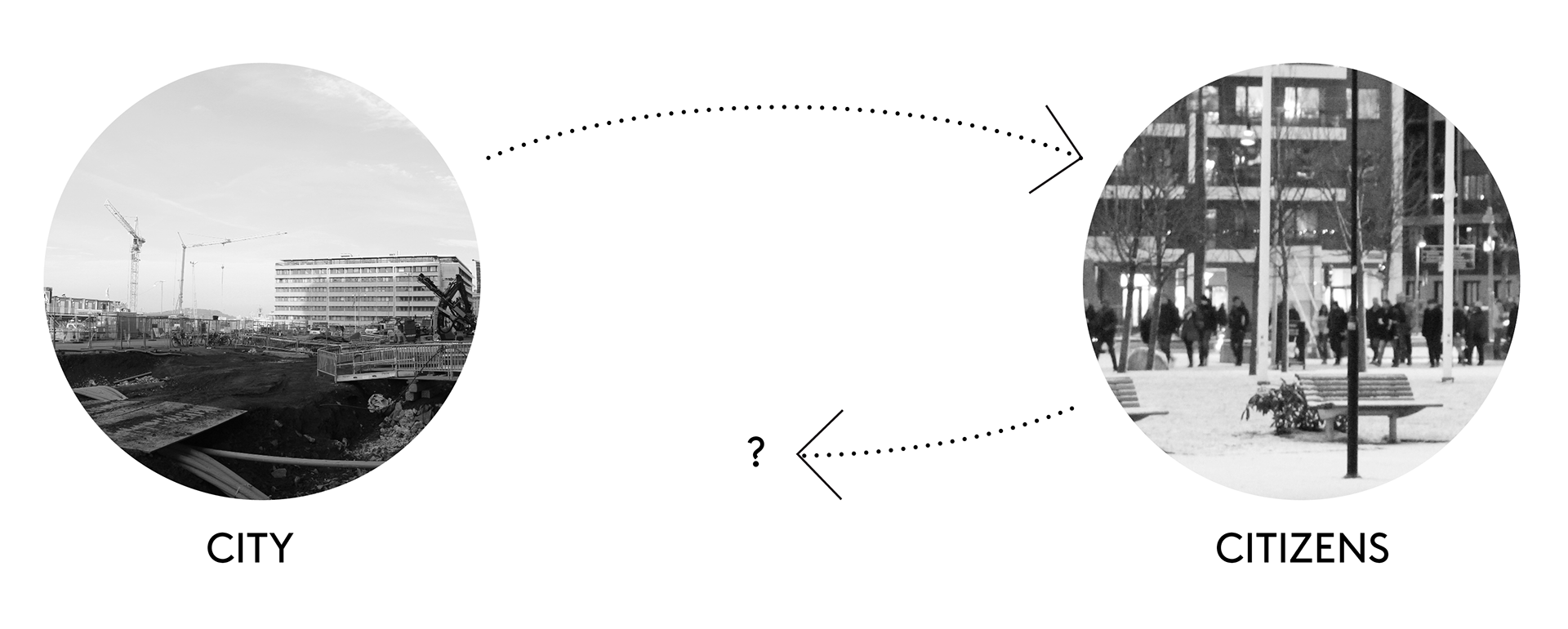 Why use Augmented Reality for information?

Research confirms that a more realistic and immediate kind of information is needed to bring information to citizens. Nothing is as impressive for the human brain as a 3D first-person view, such as in Virtual or Augmented Reality. The dimensions and overall impression of future buildings and sites can be made breathtakingly feasible through Augmented Reality, right at the spot where they will be built and visible in the future.

The images show the process of 3D modeling work, testing the interface with information added to the camera view, and details from the panels with opinions. The prototype was build in Unity Game Engine.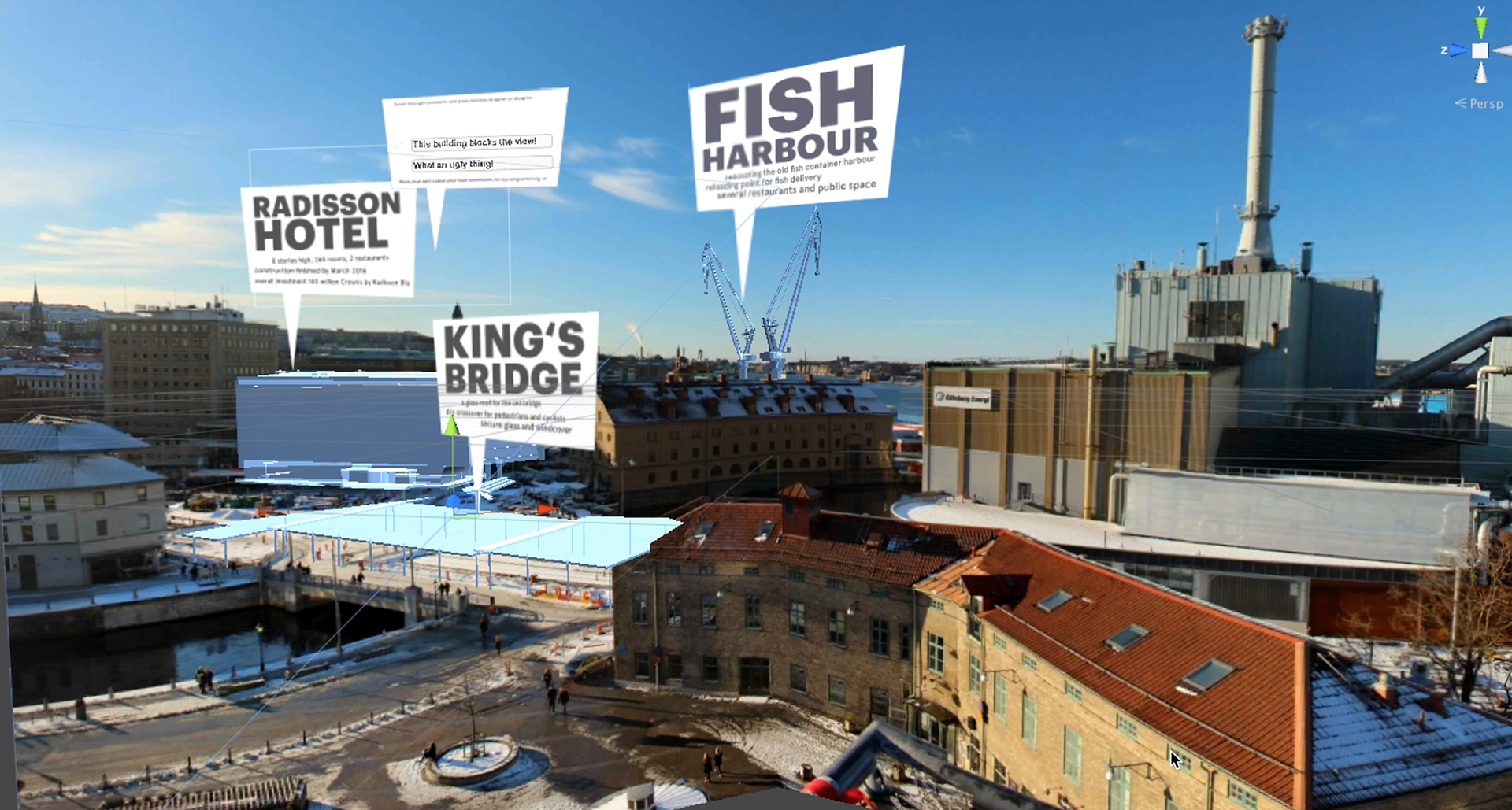 Above each new object, a commenting section flips open upon zooming in. The list shows comments made via the app (see below), where detailed and elaborate commenting is possible. In the binoculars, the interface is limited to a scrolling function and a red and green button, signaling either consent with a comment or disconsent.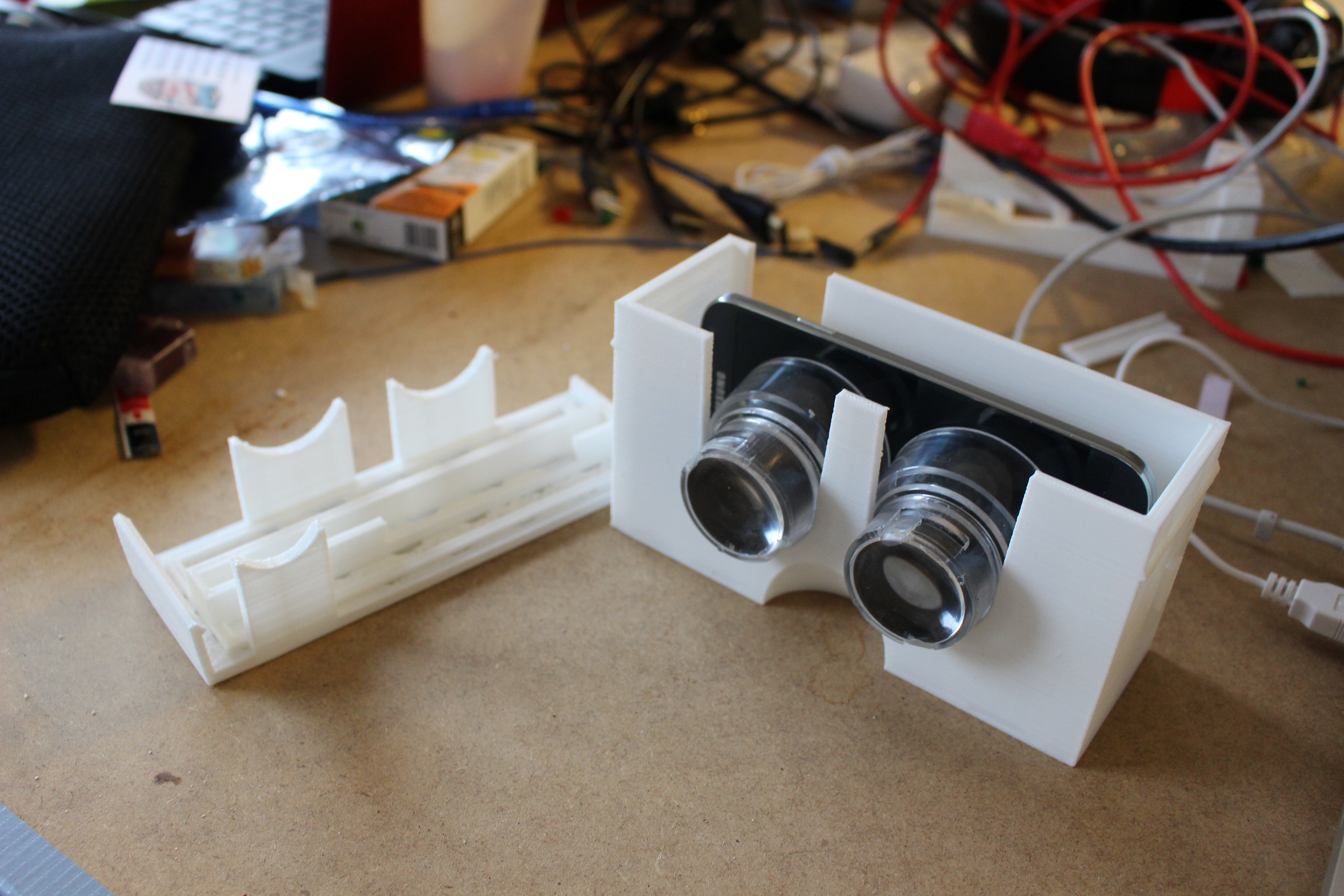 The prototype is a 3D printed case holding the technology, and a simple mockup of the outer shell holding buttons to make interaction possible.

Testers were not informed about the content of the binoculars to get a fresh impression what it might be like for citizens to try the technology for the first time. Important conclusions for the interaction design and interface were drawn.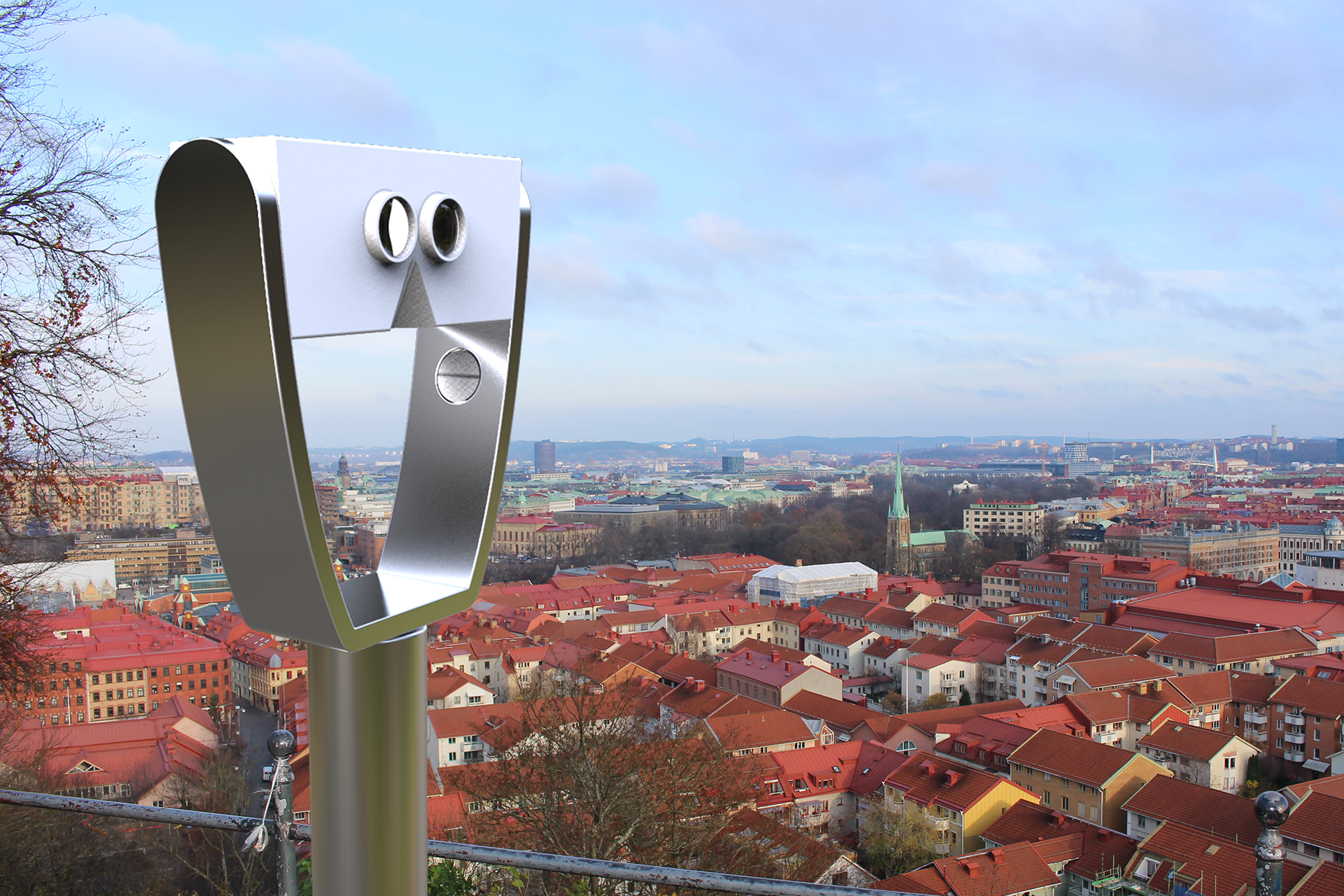 The binoculars could, in a future scenario, be put up by building sites or points of interest around the cities. Citizens can look through them and explore the future. The billboards with opinions can be viewed and ranked. Using the website, they can submit more detailed commenting and form a community.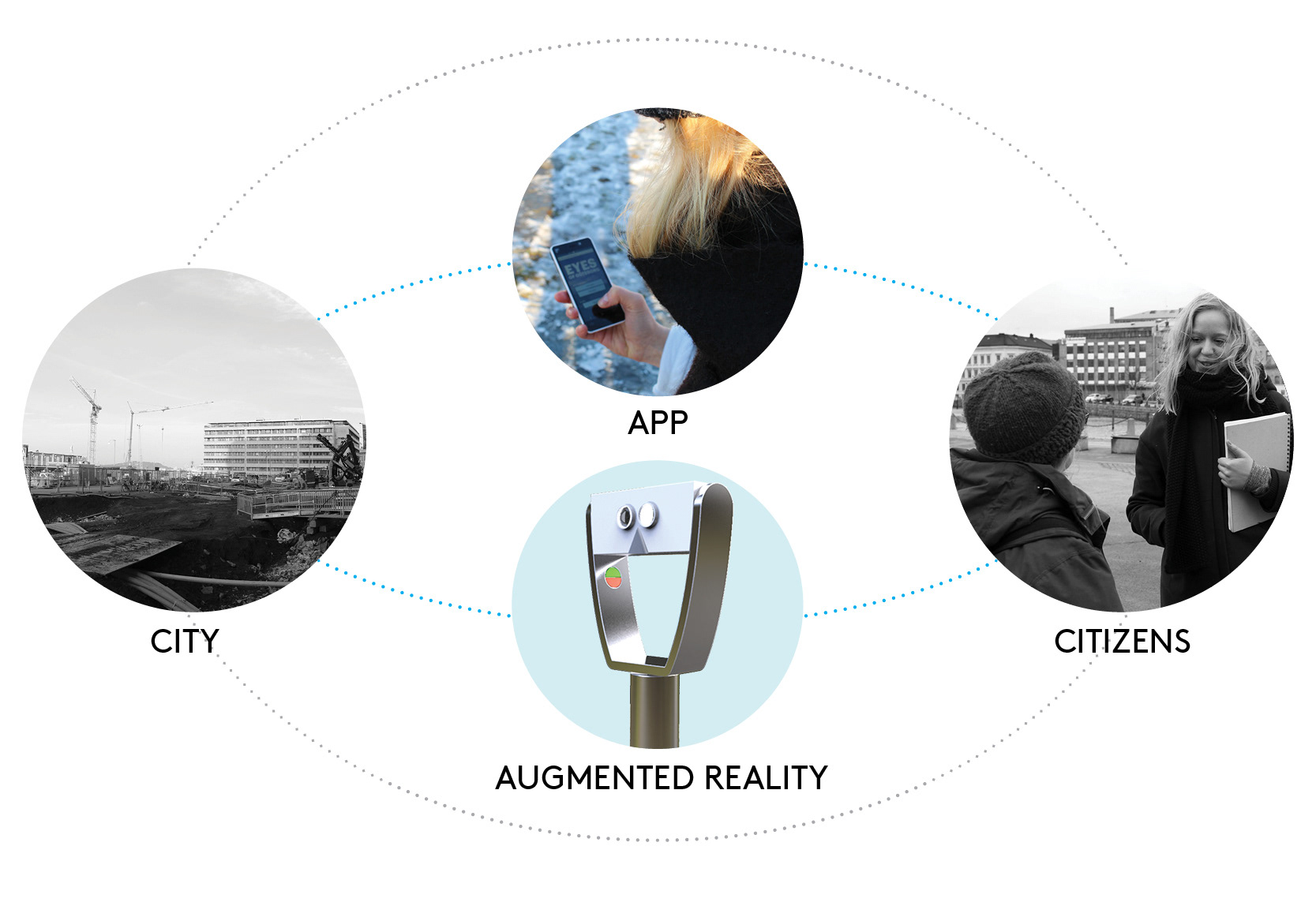 Credit:

Special thanks to my professors at
Muthesius Kunsthochschule Kiel
,
Prof. Frank Jacob and Rosan Chow, for letting me graduate 1000km away from home, for curiosity and support.