Eyes of Göteborg -
Website

"I can look at future building projects in the city and communicate my opinion about them with others"


The concept of Eyes of Göteborg was designed to begin a dialogue between city and citizen, and thus a one-sided information flow can not be the end of the road. To close the circle, the augmented reality binoculars are supplemented by an app that provides live-views from all binoculars, allows to read further information and comments by others, as well as connecting with other users and extrapolating on comments.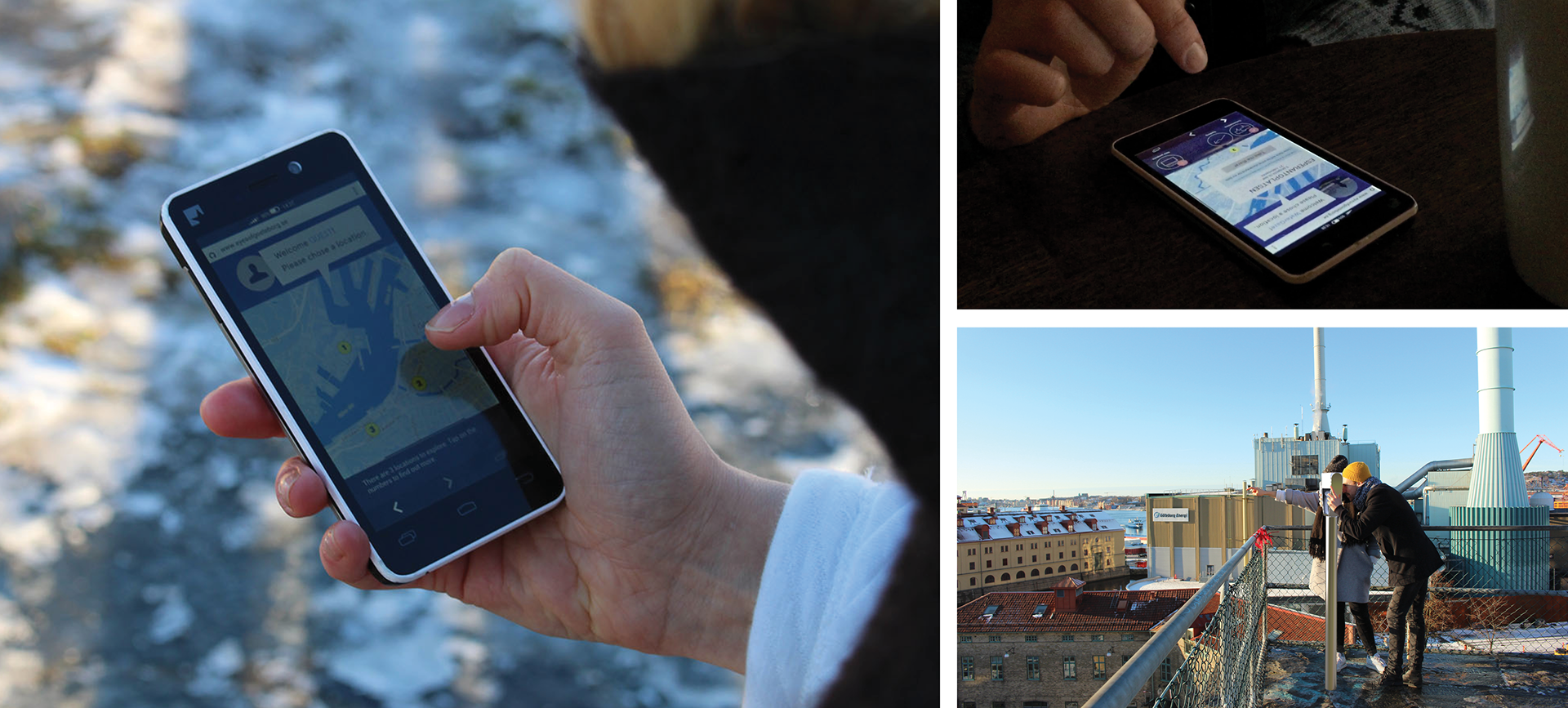 The website is available in guest mode and, upon creating an account, in personal mode. Signing up adds a personal feed and notifications on activities to the home screen. Also, the user can then comment on projects, which will then be visible in the interface of the binoculars. 
View the full user flow below.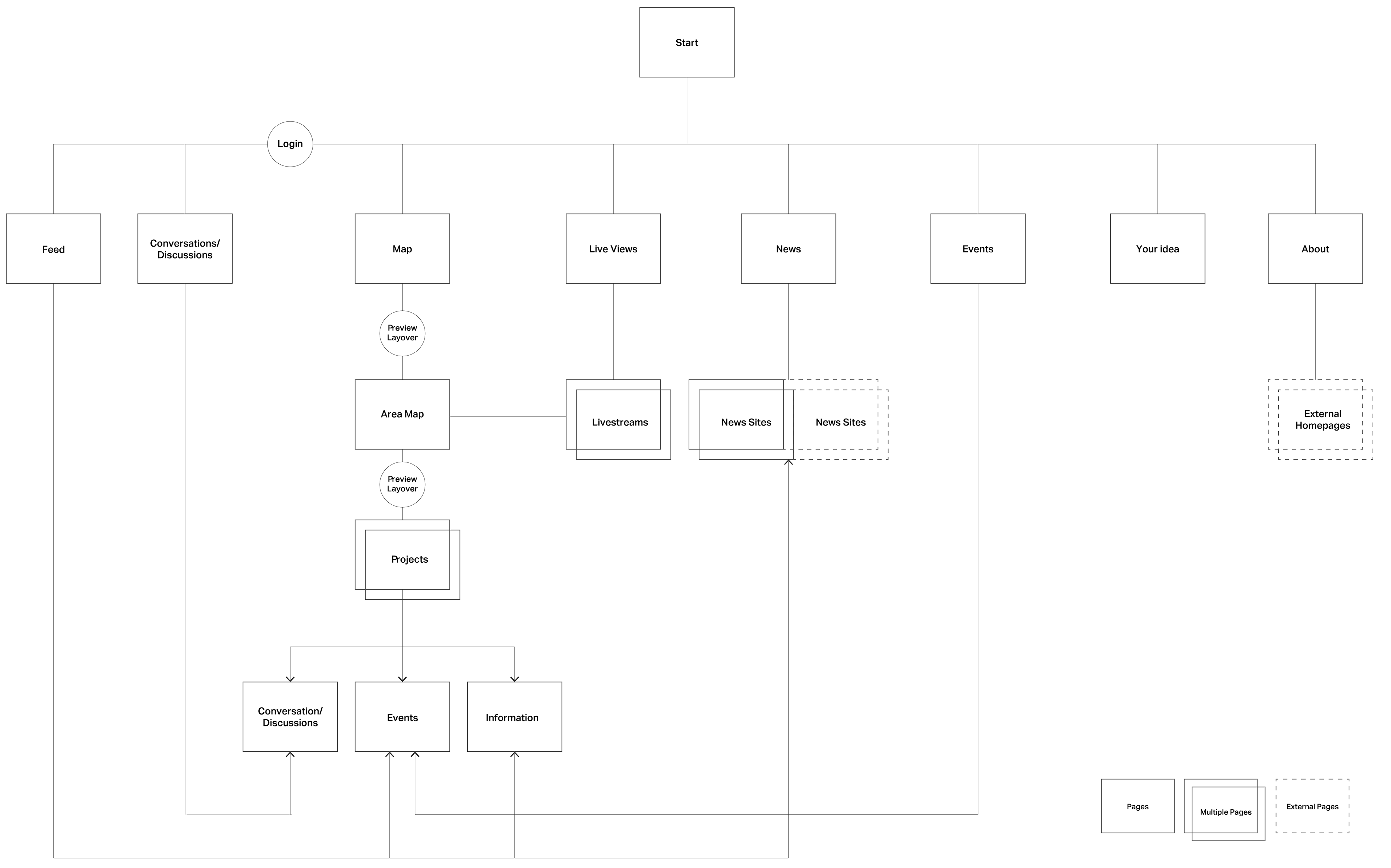 Navigation through a dropdown menu with the main features listed on the home screen. When logged in, the user sees two more menu points with access to their profile and settings.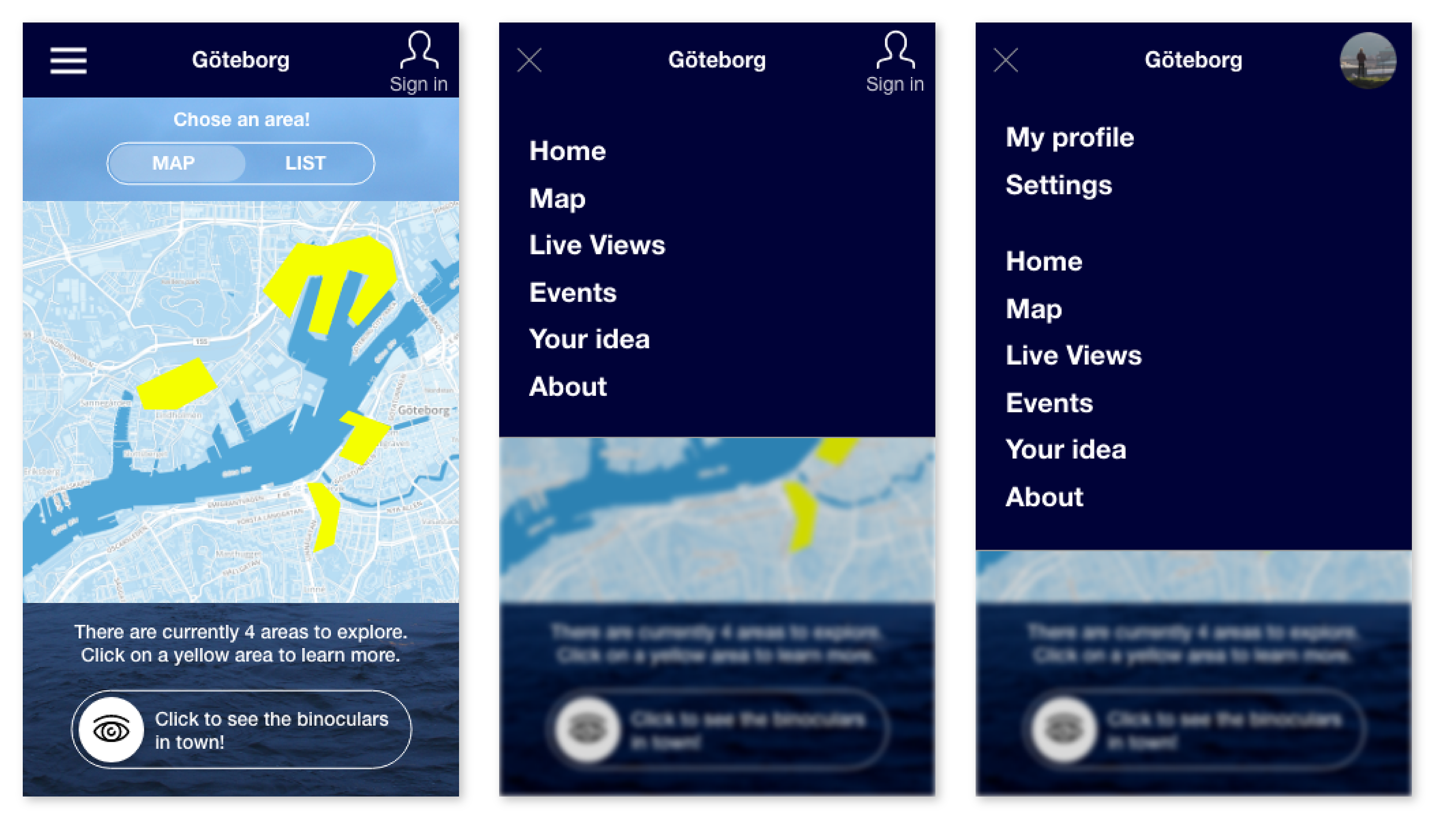 In the project pages, which shows like an overlay, the different features are organized in tabs. When finished reading or commenting, the pages close with a cross the top menu reappears.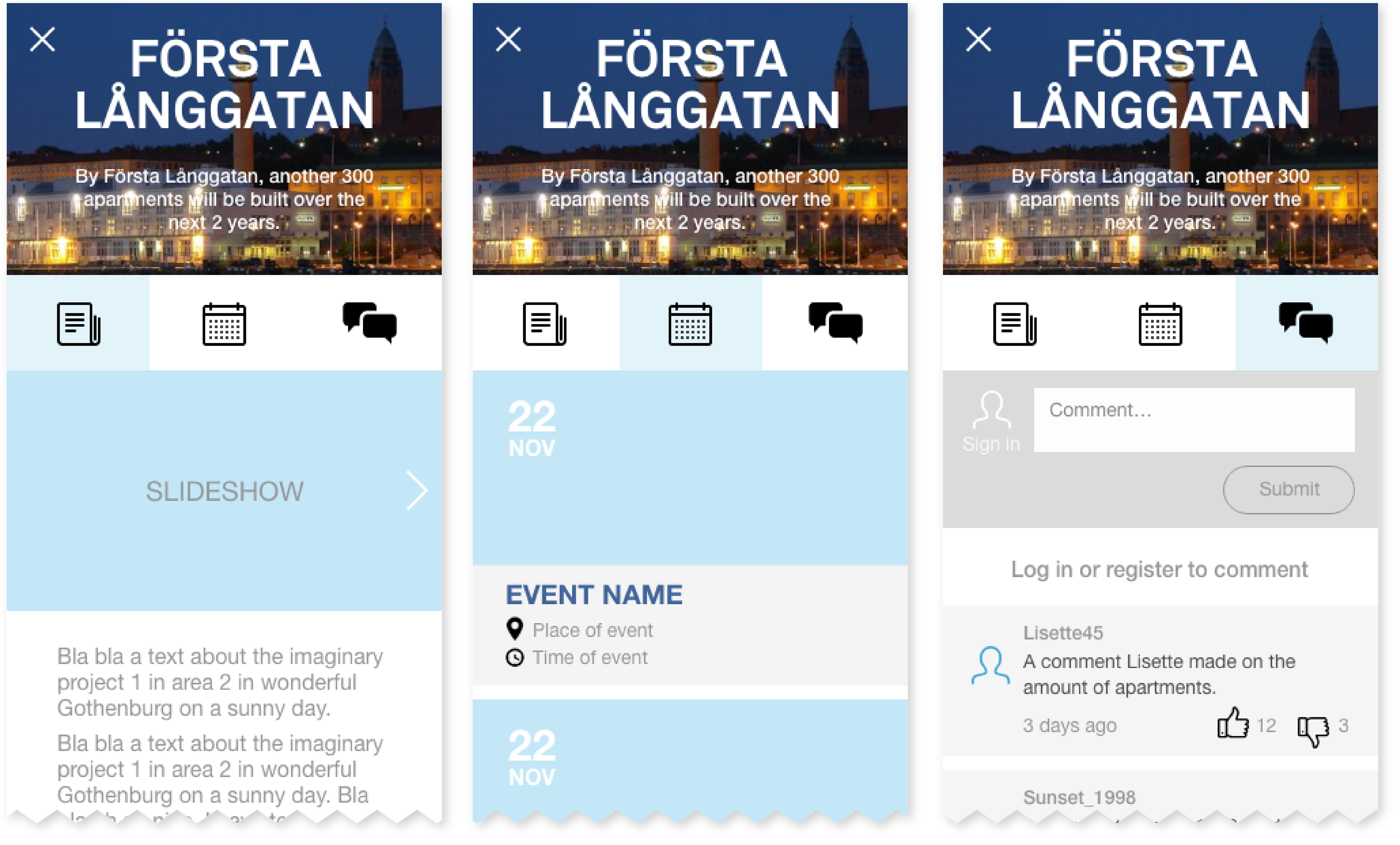 When signed in, the user is provided with notification and news about the places or projects they are following. This engages them more personally and motivates them to actually start a dialogue with others.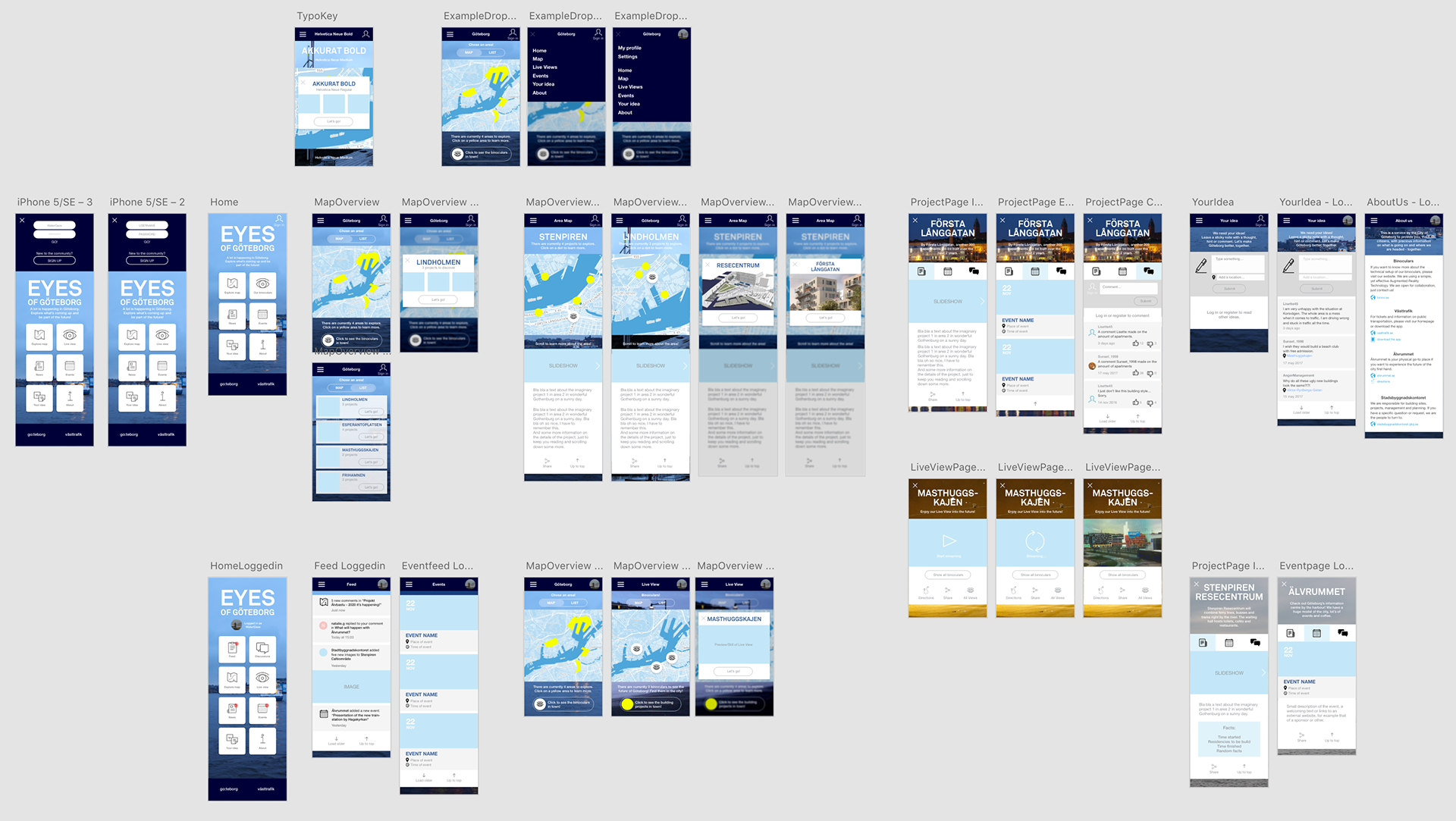 Full functioning prototype

Feel free to explore the prototype. Try signing in on the start screen.

Please be aware that Adobe Xd does not allow simulation of certain interaction, such as static elements or overlays. These interactions are either mocked or explained in the UI/UX section.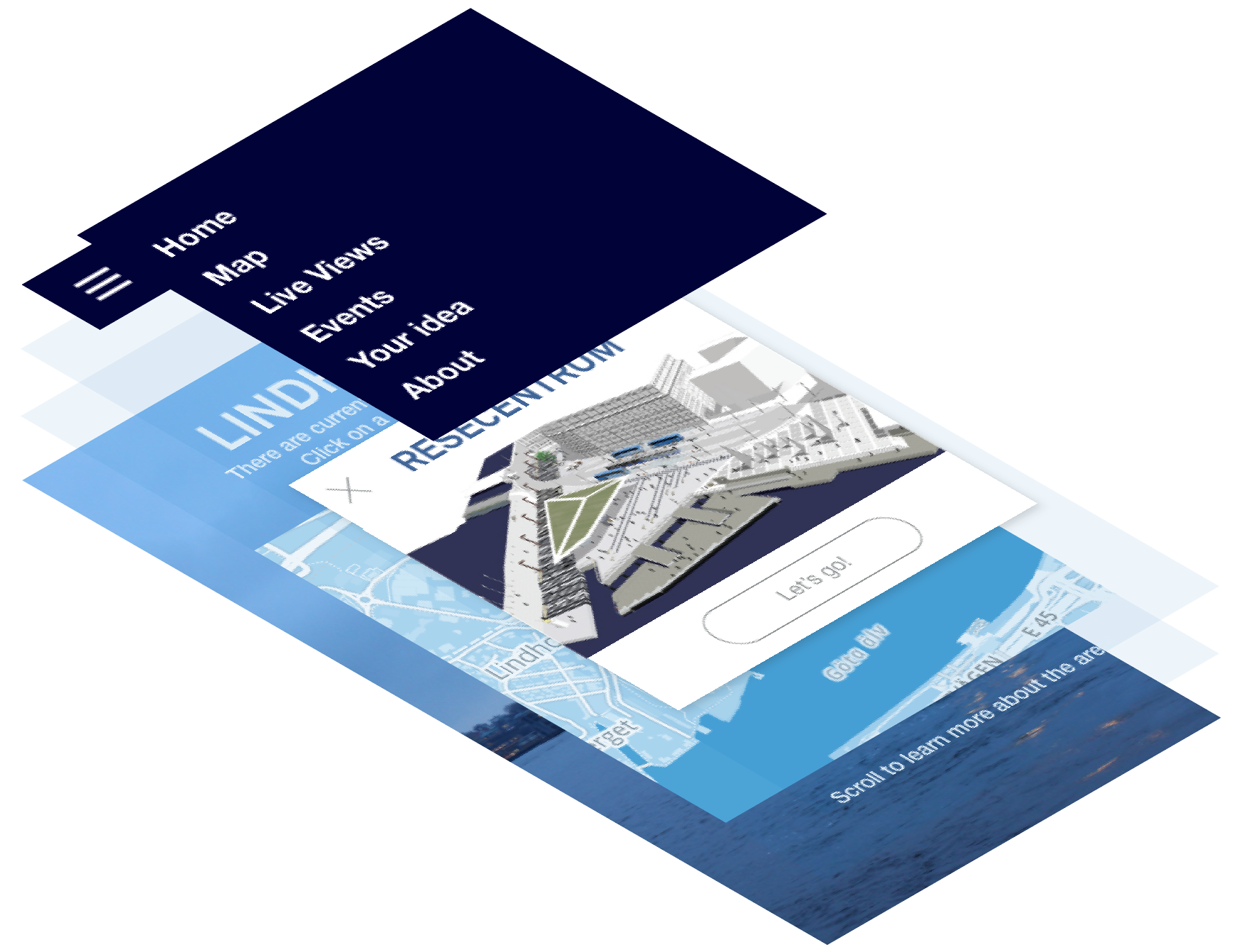 The one colour that is and will always be connected and associated with Gothenburg is Blue. So is the sea, boats and marine themes. This range is what inspires the graphic design of the app.

Background for the screens are random, preferably monochrome sceneries of the city. Next is a layer of maps and information. Possible layovers are placed on top. The menu/navigation bar is static and lies on top of that. The dropdown menu unrolls on the same layer.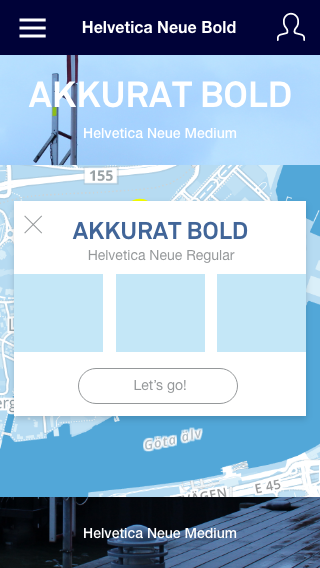 Headlines and Project Titles - Akkurat Bold Caps, Navigation and Menu - Helvetica Neue Bold, Text and Subheaders - Helvetica Neue in lighter weights.