"I can see all the material and steps of the courses and get feedback from the teacher and classmates"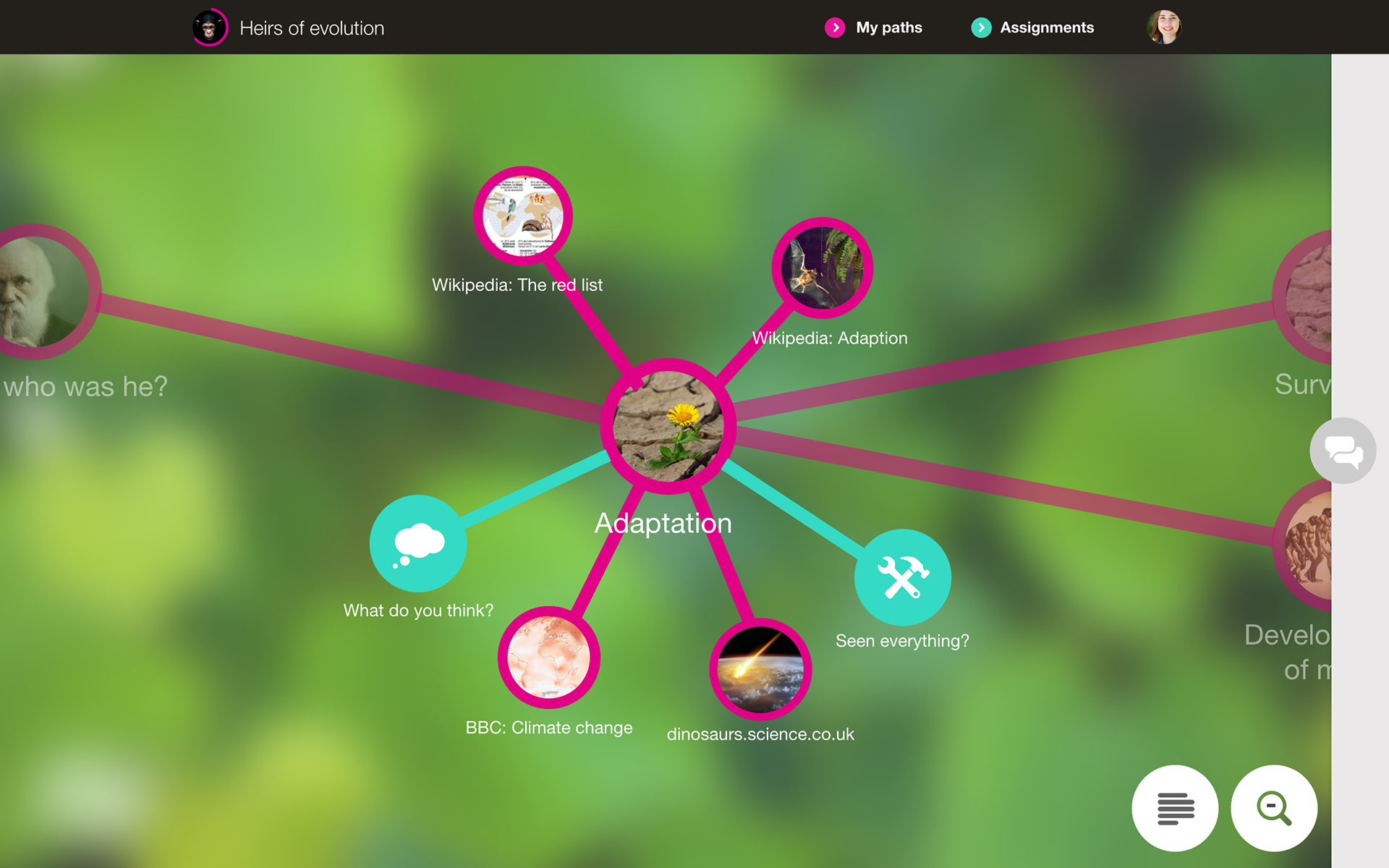 På Riktigt is an educational software to be used in schools or other contexts with course-structure. The teacher creates a learning path with all the media and tasks required to finish the course unit.

På Riktigt can either be used in the course environment or afterwards to review and study.


The paths consist of nodes, which are connected in logical, boardgame-like manner. The class or student visits one node after the other, which then expands and reveals the media and activity to be reviewed and completed.

The communication panel is hidden on the right hand of the screen and responds to the medium that is currently being watched/read/worked on. Chats can be filled with links, videos, voice recordings and much more.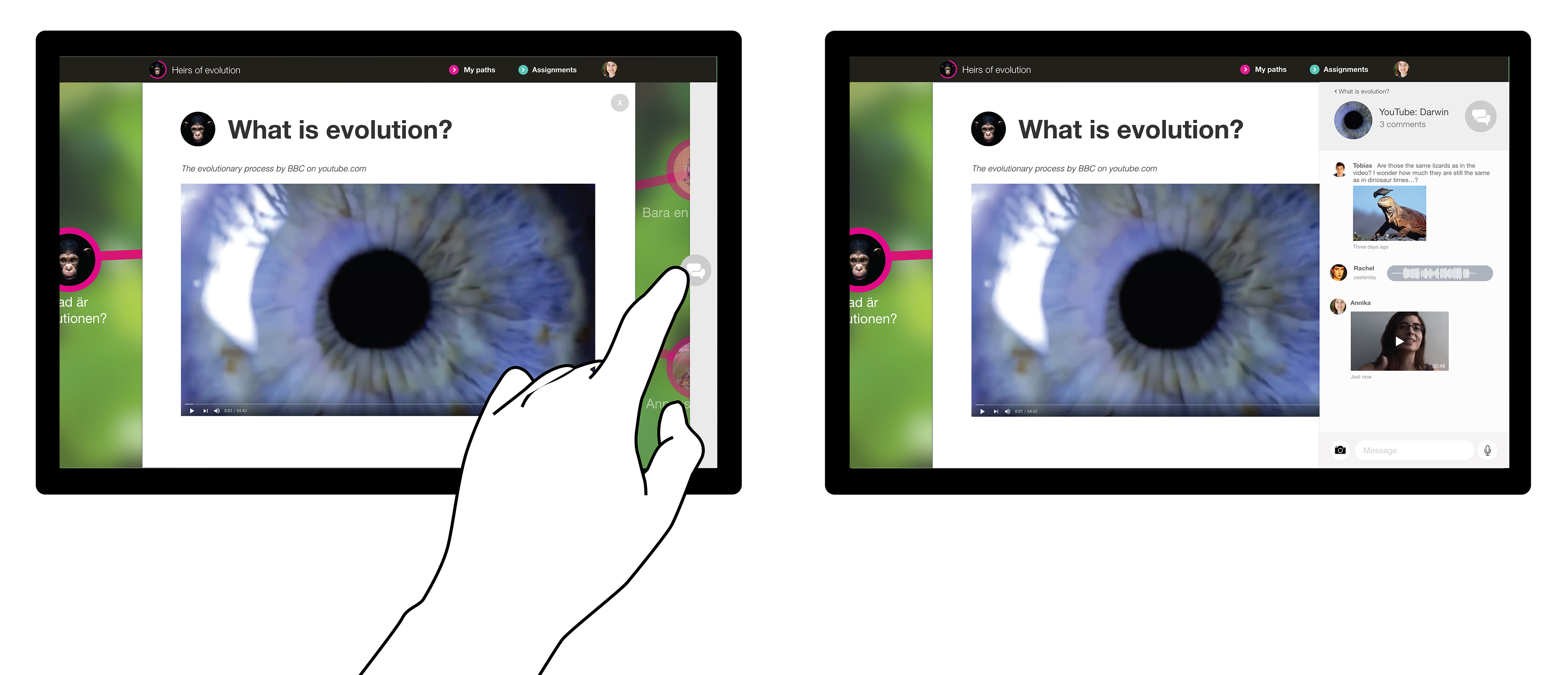 Upon clicking on one of the bubbles, the medium or activity is displayed as overlay. The elements can either be reviewed one at a time or as a long article to read through, with activities highlighted in turquoise.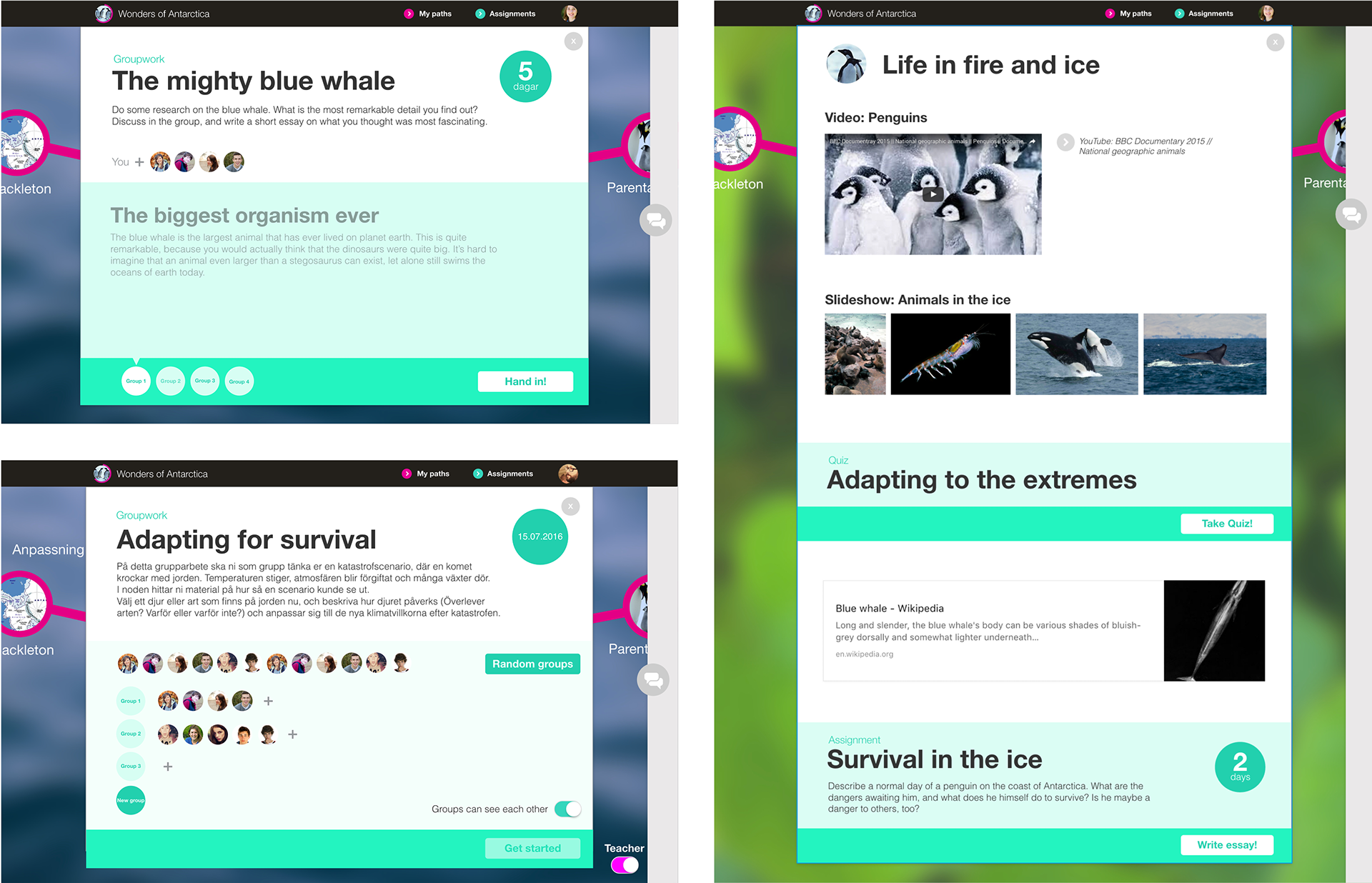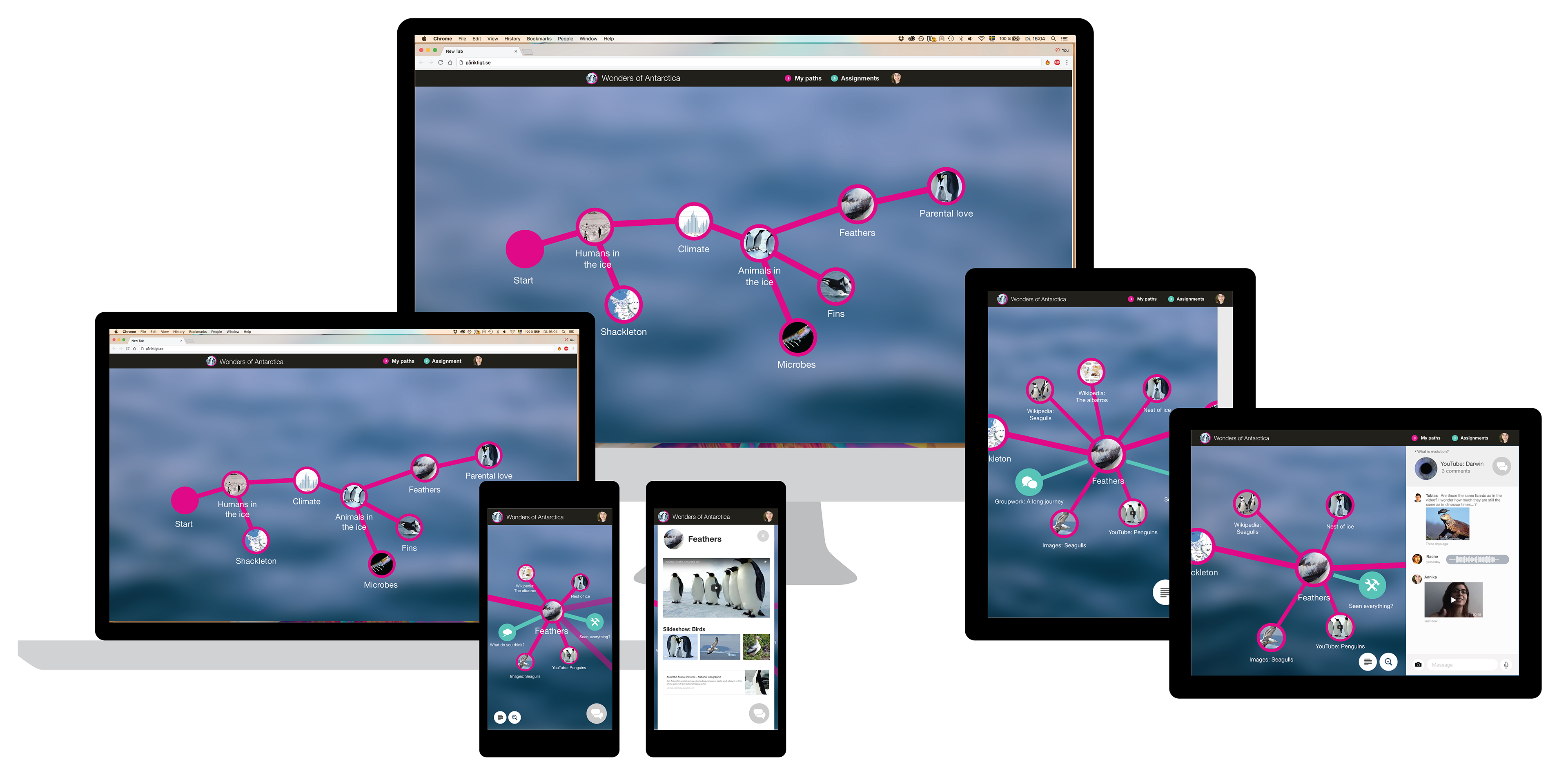 På Riktigt is designed to work on all devices and browsers.




The redesign was realised in a team of three designers. I was part of the team as Interface and Interaction Designer in my time as employee at the company.