"My lamps are made from recycled material and handmade by people with special needs"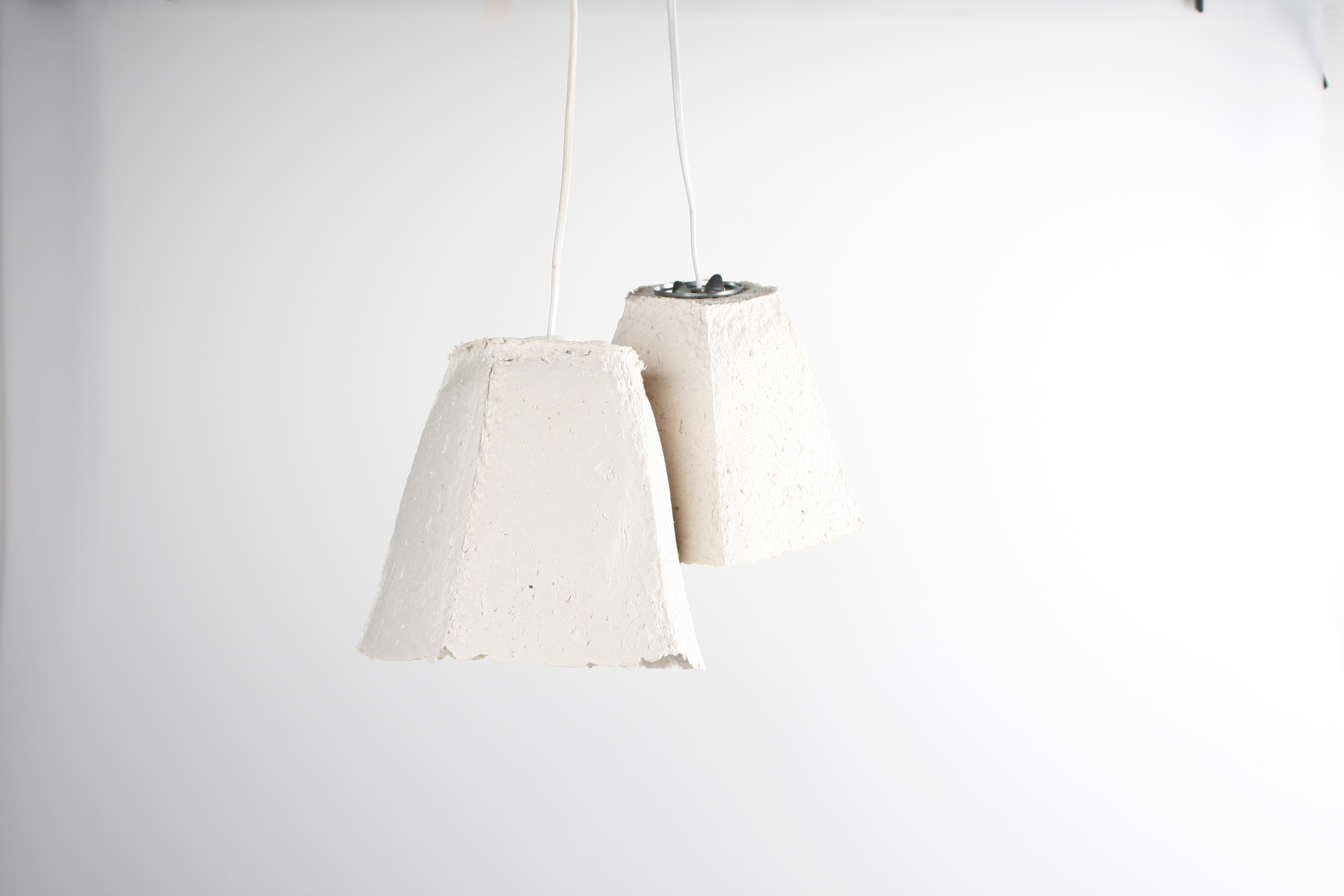 The letter lamps were designed in a short project over just three days. Task for the project was to develop a product that can be produced at Muerwiker Werkstätten, a workshop constitution for the mentally and physically disabled.

Paper waste accumulates in every print press or paper mill. It is a wasted resource, that can be used to produce beautiful products. It's special warm aesthetics and touch makes it ideal as material for interiors.  It was decided to focus on lamp shades as outcome and experiment with its effects on light.

The paper strips were provided by Kieler Nachrichten, the local newspaper of Kiel, which has no other use for their paper waste other than selling it to the waste-to-energy plant.