"I have one product to help me transport, store and sell my goods"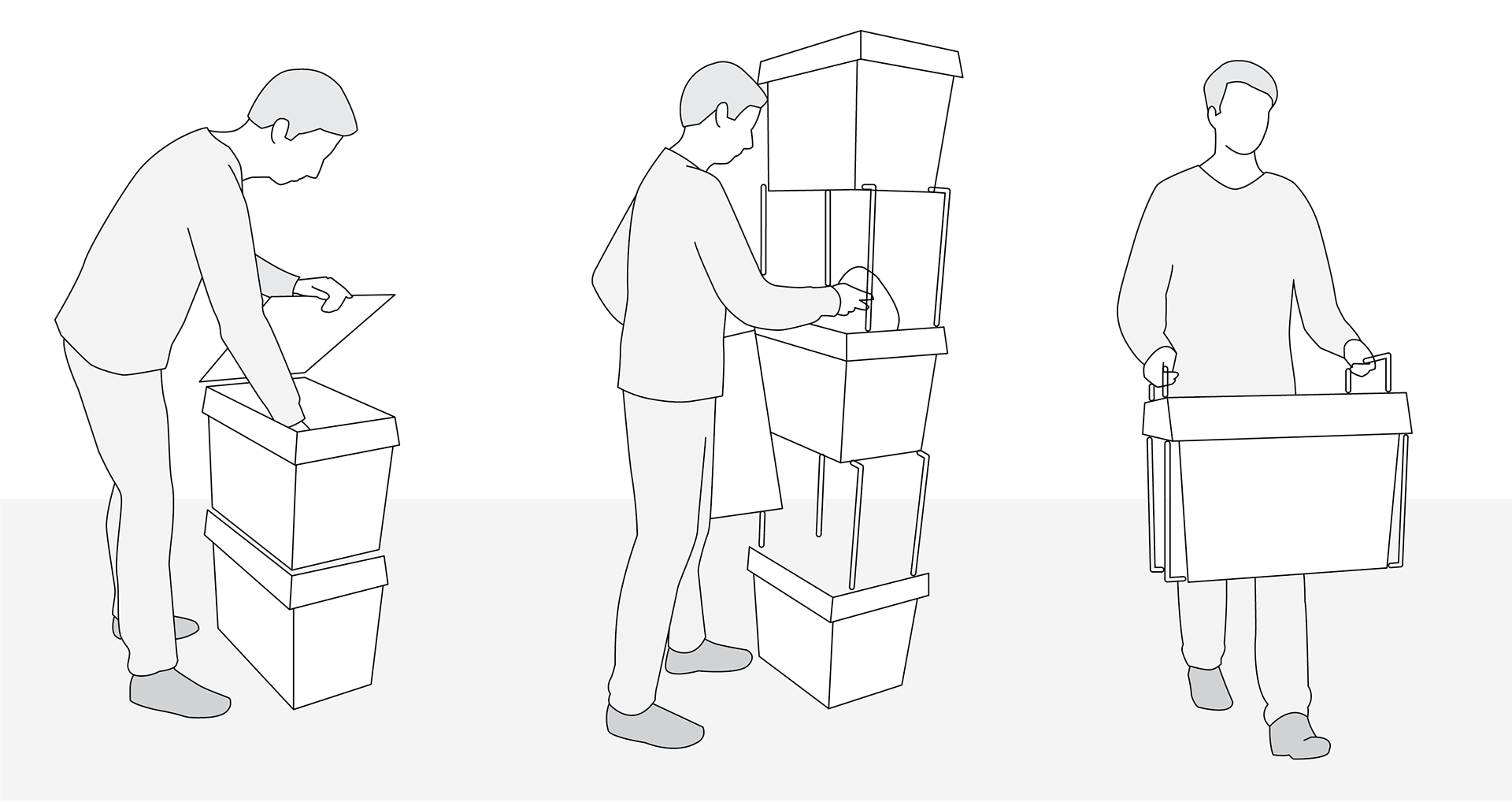 Tripp is a transportation box with an aluminum frame. The frame can be set on top of the plastic box to build a strong structure. At exhibitions or fares, the staples of boxes can display, legs for tables or serve as walls. When inserted into the plastic for transportation, the frame serves as handles.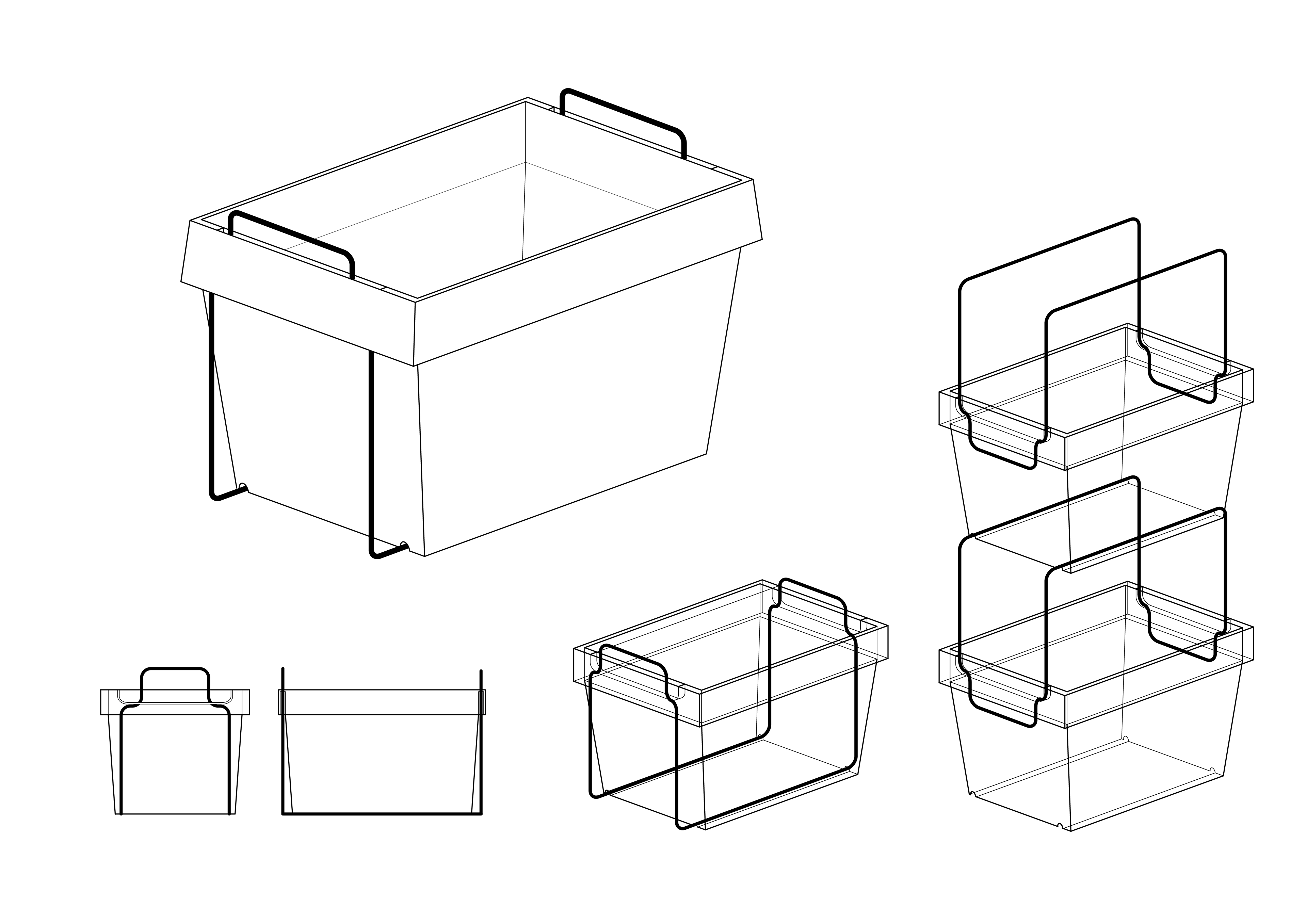 The main body of the box is made of ABS, so the angles of the shape are adapted to injection molding. This guarantees fast production of high amounts and stability.